Since the 1960s, the hotel company Imperial-Rab has been transporting its guests to Frkanj, where gala dinners and night parties were organized, which lasted until late at night. With joy, music and dancing, in the heart of untouched nature, tourists not only enjoyed socializing but also fell in love and made intimate friendships. At the end of the fun summer evenings, they arrived in the city port by wooden boats, a romantic night cruise under the city walls, where they continued with the fun or headed to their hotel rooms to rest.
Unforgettable pastimes and beautiful memories are responsible for the epithet that Frkanj carries – the Island of Love. Our wish was to re-establish this unique tourist line, Rab – Frkanj picnic area, and keep the charm of past tourist times. This is certainly due to traditional wooden boats, which are unfortunately abandoned due to high maintenance costs and replaced by "plastic" ones that do not have a historic flair.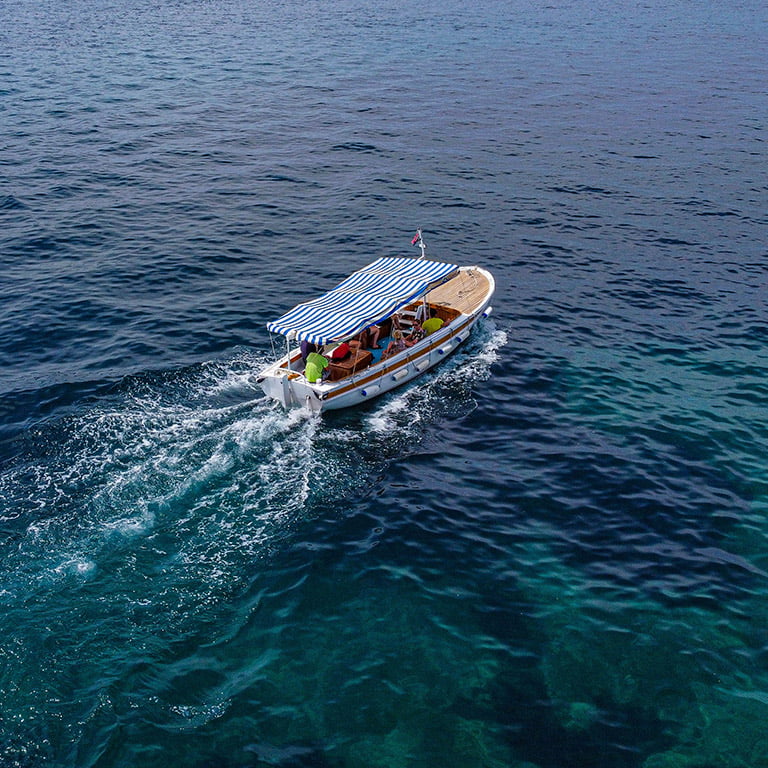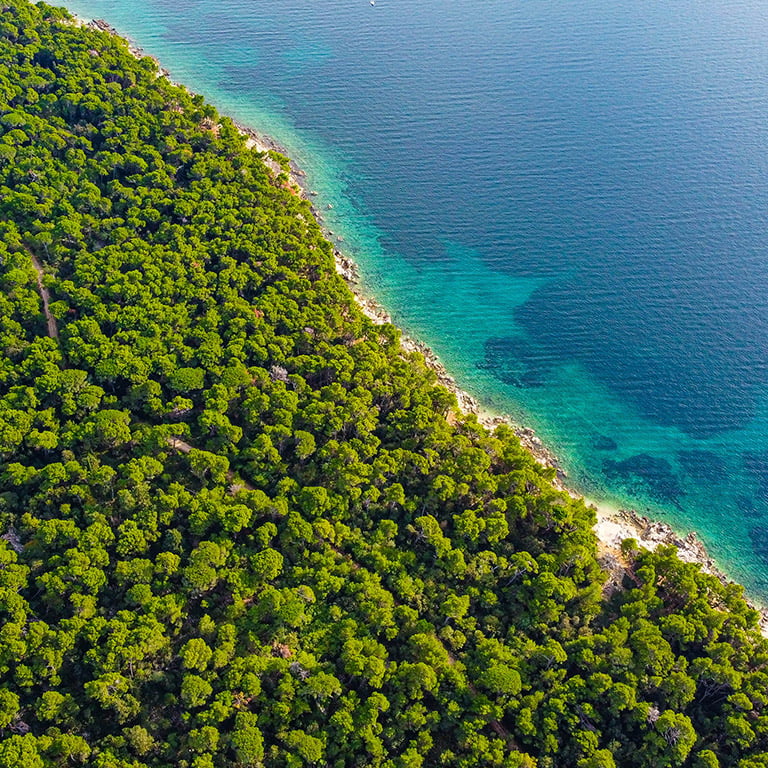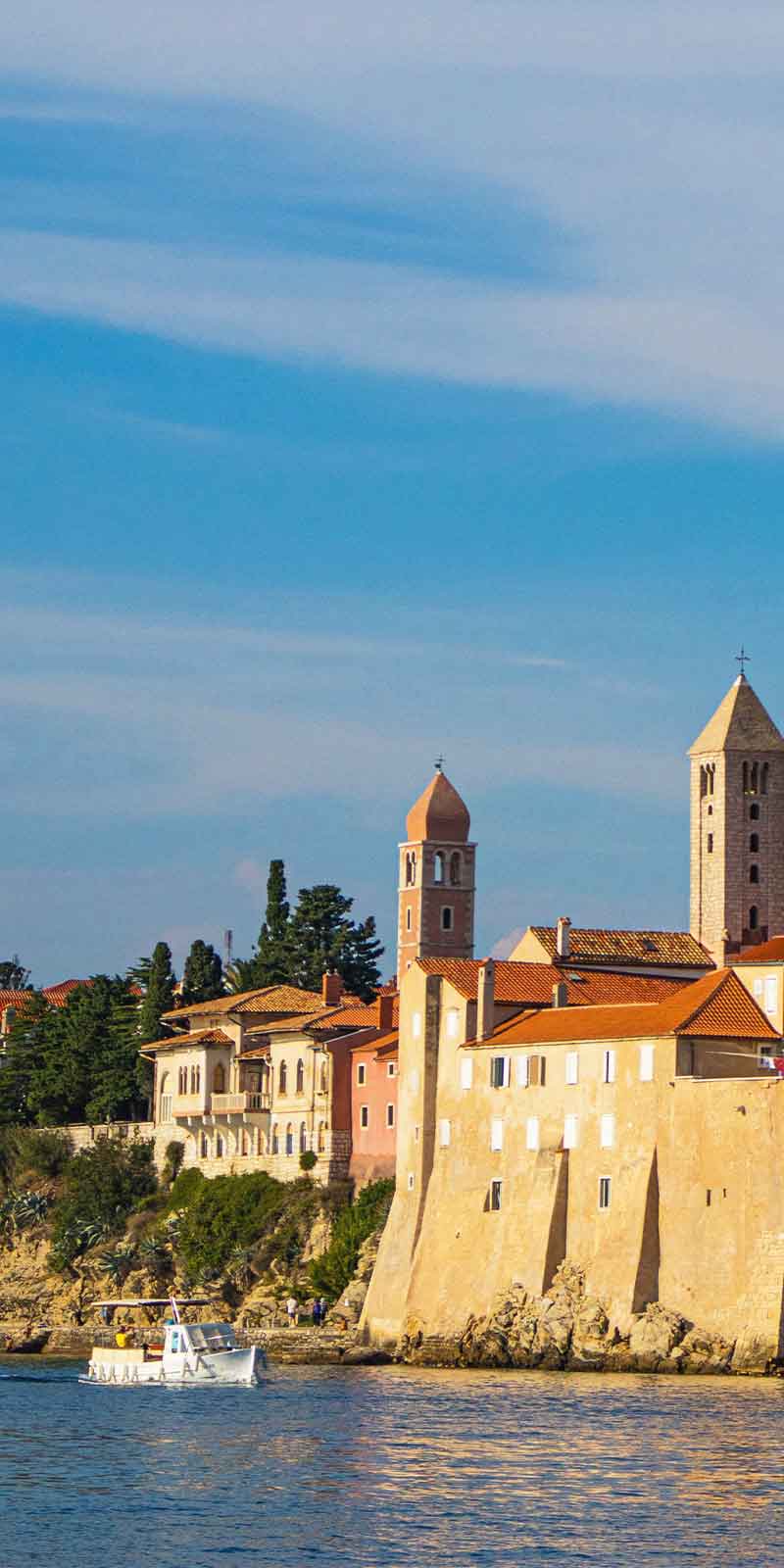 Boat tour details
Return ticket per person: 7 EUR (52.74 kn)
Tickets can be purchased at the info desk in the port in front of the boats.
Sailing time: 15 min
Boat capacity 12 persons
Timetable: From May untilOctober
The line runs from May to October when the Frkanj restaurant and Smola Beach Chillout Bar are open. The line is maintained by three traditional wooden boats, each with a capacity of 12 passengers. During the cruise, which lasts 15 minutes, there is a panoramic view of the city walls and the bell towers of Rab. Enjoy a romantic summer sailing and take an unforgettable selfie!
Brodska linija Rab – Frkanj
Adresa: Coast of King Petar Krešimir IV, town of Rab
We are located on the waterfront at the bottom of the port of Rab before the entrance to the historic center of Rab.
E-mail: [email protected]
Mob: +385 (0)99 412 5765 Luka
+385 (0)98 327 665 Aleksandar
+385 (0)91 787 9910 Big Blue Team
---
Looking for something else?
If you are looking for something else, there are plenty of things to do . . .